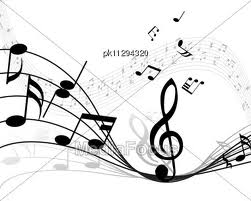 BEFORE YOU START LESSONS
If you or your child plan to learn to play the piano, you will want to consider a few things prior to starting lessons so as to assure that your time and money are not wasted. First and foremost, consider carefully whether you or your child have the time and commitment necessary for lessons.
To make progress at a reasonable rate, you'll need to commit time every day to practice.
For the very young beginner, I always suggest at least 10 minutes every day. As the student progresses, this time needs to increase to at least half an hour each day. Many teachers will advise an hour every day.
In addition, you have to allow for travel time to and from the studio of the teacher and time for studio events like concerts, recitals, and other studio activities. This may sound like a lot of time, but if you consider that your child will spend several hours a week in practice for any sport like football or netball, plus the time spent at games and associated travel time, the time demands of piano training are well within the range of those of alternative activities.
You can't reasonably expect a teacher to rearrange continually a teaching schedule to accommodate your sport or other activities anymore than you would ask a coach to move practices constantly to accommodate your child. Beyond the time required for lessons and studio events, I would strongly advise you to make time to attend concerts, recitals, master classes and so forth. These events are not only enjoyable in and of themselves but give you the opportunity to focus on enjoying music while you are learning to play it. If you or your child have something going on virtually every evening of the week, you need to ask yourself if you have the time for piano or, alternatively, what you are willing to give up to learn a skill that can give you pleasure for the rest of your life.
Parents of child students also have the responsibility not only to encourage and support the student, but to provide a home environment in which practice is facilitated and learning rewarded. In this article there is a section called "Being a Supportive Parent of a Piano Student", there you will find a number of tips to help you help your child become a better student of the piano.
As a parent, you can be a major factor in the success of your child's studies of the piano; it does not take a lot of time, but does require some commitment on your part. Like any skill worth learning, playing the piano takes effort, but if you are willing as a student or parent to make a little extra effort, you will be rewarded with a skill and knowledge that you can carry with you and enjoy for the rest of your life.